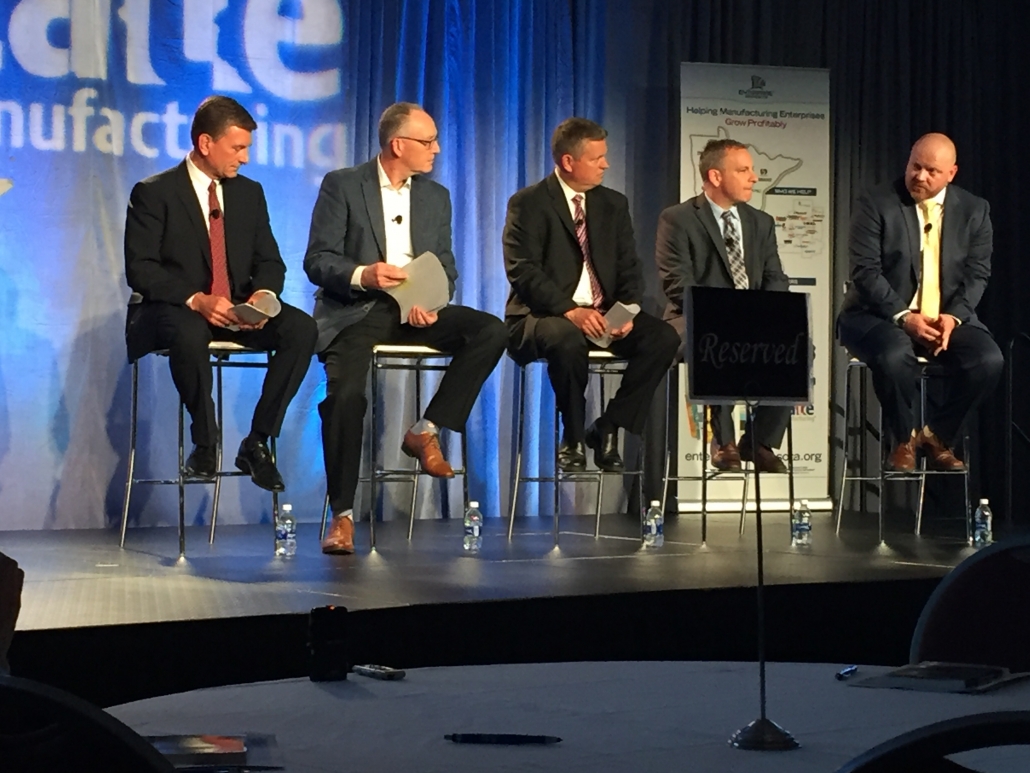 Last month, Seacole founder and CEO Gregg Elliott was a panelist for Enterprise® Minnesota State of Manufacturing® event.
Key Findings of the State of Manufacturing® Survey
A state-wide survey of Minnesota's manufacturers provided the talking points for this year's event. The number one challenge manufacturers report facing is hiring and retaining high-quality employees. Despite identifying this as a challenge, many manufacturers have not incorporated potential solutions to the labor shortage into their strategic planning. Related to the challenge of hiring workers is the rising cost of health care, another concern of many manufacturers. Finally, respondents were split on whether the 2018 tax reforms will help or harm their bottom lines.
Seacole's Gregg Elliott on How the Labor Shortage Affected Our Operations
As a panelist, Gregg shared the effects the state's labor shortage has had on Seacole's operations. "We've had to reach farther afield to find quality candidates," he noted "We've engaged multiple temp agencies and more recruiters to help us find strong employees."
On How to Solve the Labor Shortage Challenge
Gregg hopes Minnesota's educational institutions will take a leading role in expanding the manufacturing workforce. He hopes schools will encourage students to pursue STEM-related courses of study. He also hopes local high schools will encourage graduates to pursue 2- and 4-year degrees at tech schools. Hands-on internships at Minnesota manufacturers could expose more students to the various industries and increase interest.
On Other External Factors Affecting Seacole
Lastly, Gregg shared other external factors affecting Seacole. We've observed significant increases in freight costs due to a shortage of drivers and stricter regulations for OTR trucking. He also anticipates disruptions to the supply of imported goods due to more aggressive tariffs.
We enjoyed the opportunity to share our experiences with other manufacturers across the state of Minnesota. To learn more about this event or Seacole's products and services, contact us today.