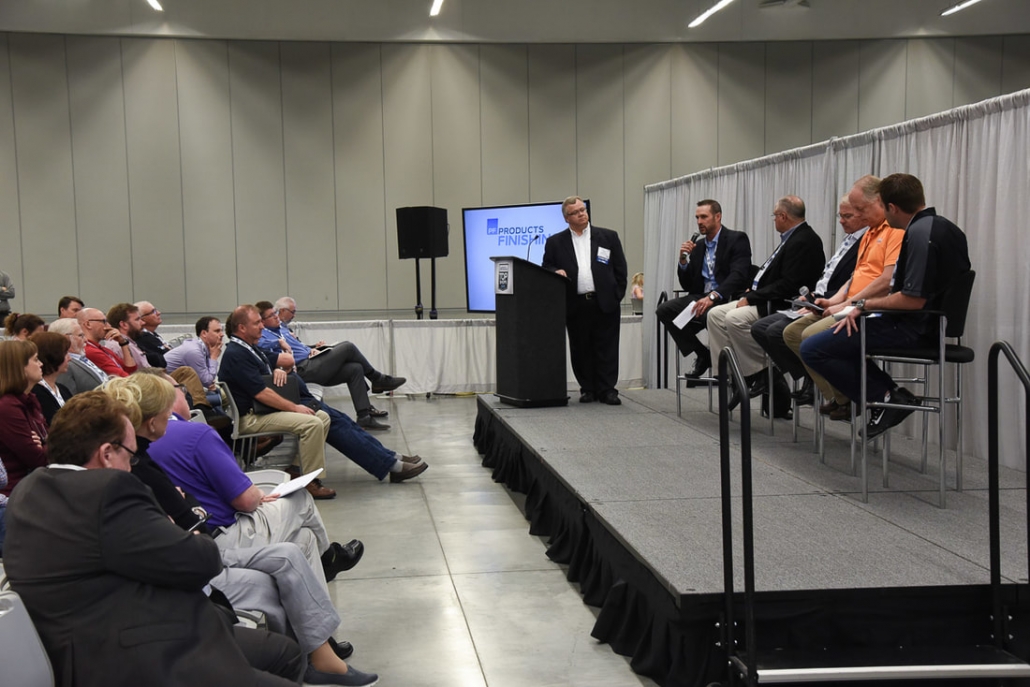 The Seacole surface finishing team had a wonderful, learning-filled week at SUR/FIN last month. One of the most valuable seminars was a panel discussion with six of the best finishing shops in the country. A leader from each company shared their tips for optimizing operations, management, and your relationships with employees and customers. Here are our favorite takeaways from the informative discussion.
Audit from Quote to Production | Matt Lindstedt, APT
"Historically, our company never audited jobs after they were in full production against how they were quoted. We found we had a high number of legacy jobs that were run with fewer parts per load, less throughput, more handling steps etc., than were quoted. We now have a system in place to identify these legacy jobs as well as review new jobs in production against our original quote."
Not only does auditing your production against the quote give you a more accurate idea of what it costs you to run a job, it helps you quote more accurately and—competitively—in the future.
Keep Score of Performance | Dan Atkinson, Silvex
"Keep score of all your key performance functions. In our management review, we review our performance on 35 different items against the goals we set for each item. We monitor everything, including sales, lead times, nonconformances, customer satisfaction, labor and chemical rates, gallons of water used, employee turnover, accidents and invoicing errors. Many of these items are also reported on a weekly basis. Often, a potential problem can be averted by tracking the numbers."
The adage remains true—what gets measured gets done. To improve your shop performance and operations, you need to know what your baseline is. Use the data to set reasonable goals for your staff and team as a whole.
Invest in Automation | Mark Burger, KCJ
"[When KCJ] purchased our first automated machine, it changed the entire company strategy to only purchase automated machines going forward. Quality and production significantly improved. In addition, the automation has allowed us to control water usage, chemical consumption, recipes allowing us to have more control over our process, eliminate costly mistakes, and provide data allowing us to operate our business better."
Automation is a great investment for any shop. When properly designed, installed, and configured, it reduces errors, increases productivity, and optimizes chemical use.
Focus on A Few Market Segments | Matt Lindstedt, APT
"Job shops cannot be everything to everyone and need to find markets and/or market segments that they can focus on servicing and becoming best-in-class."
We all do best—professionally and as an organization—when we play to our strengths. What market segments do you excel in? Focus your marketing and sales efforts there first.
Diversify Your Customer Base | Dan Atkinson, Silvex
"When one industry is slow another may be busy. It's easier to develop a customer if you already have some experience in their industry. Some industries that were our major source of revenue have significantly declined, including silverware, computers, automotive and telecom.  Diversification in our market plan enables us to choose the industries we want to pursue."
While you want your market focus to be narrow, you do want a diverse customer base. This helps mitigate the financial risks associated with putting all your eggs in one basket.
The Seacole team is excited to put these ideas into practice. To learn more about how we can support your surface finishing shop operations, contact Seacole today.