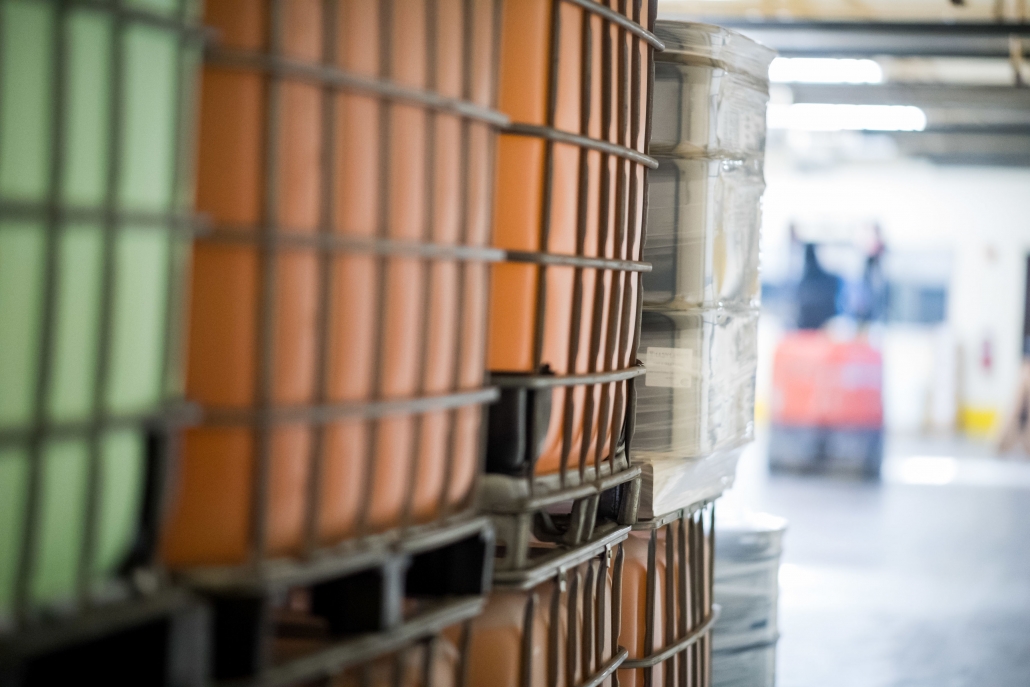 Formulating and mixing specialty chemicals in-house is cost-prohibitive for many companies. Contract manufacturing is a cost-effective solution for companies introducing a new product to the market or streamlining manufacturing operations.
As a provider of contract chemical manufacturing, Seacole would like to share the following list of questions we frequently receive.
What Is Contract Manufacturing?
Contract manufacturing, also known as contract blending, custom blending, and chemical toll blending, is a specialty service. Companies with complex chemical formulations hire a contract manufacturer to handle every part of the manufacturing process, from mixing and blending to packaging and delivery.
Contract manufacturing is often a safer and more cost-effective method of blending chemicals than investing in the resources, equipment, and human capital to produce specialty chemicals in-house. Seacole starts by consulting with companies to review formulas and needs, and will design manufacturing plans to meet specific requirements and budgets.
Can Contract Manufacturing Save My Company Money?
Contract manufacturers are designed for flexibility and efficiency. Seacole offers extensive customization as well as reduced production and labor costs. Often, contract blending providers work with suppliers to reduce the cost of raw materials, passing the savings onto the customer.
How Hands-On Can My Team Be in the Contract Manufacturing Process?
Seacole works with customers to develop a professional relationship that benefits both companies. Some customers provide the raw materials and packaging, while Seacole performs the blending according to the customer's specifications. Other customers rely on Seacole's expertise and capabilities to provide turn-key service, including laboratory testing, blending, packaging, and blind-ship delivery to their end users.
How Do Contract Manufacturers Protect Intellectual Property?
By nature, contract manufacturing involves proprietary information and trade secrets. Your privacy is important Seacole. Seacole requires a mutual non-disclosure confidentiality agreement to be signed by both parties. Seacole requires that such an agreement be in place before any specific information regarding a contract manufacturing project is discussed.
How Do Contract Manufacturers Ensure Quality?
Quality control is an integral part of any custom blending project. Quality control ensures that every production batch meets designated specifications. This includes the customer's standards, current and future regulatory compliance rules, and Seacole's own high standards for quality. Every lot is quality-control tested, and retains are kept for up to five years.
How Can Seacole Help My Company?
Seacole provides industrial contract manufacturing and custom blending to companies that require specialty chemicals but do not have the facilities or resources to mix them in-house. Seacole specializes in providing expertise and turn-key experiences for mid- to large-sized production runs. The Seacole laboratory contains all the specialty equipment needed to optimize custom formulations and perform quality control testing. After blending is complete, Seacole can provide warehousing, custom labeling and packaging, and blind-ship delivery of custom-blended chemicals. Seacole is ISO 9001:2015 certified and an active member of the National Association of Chemical Distributors.