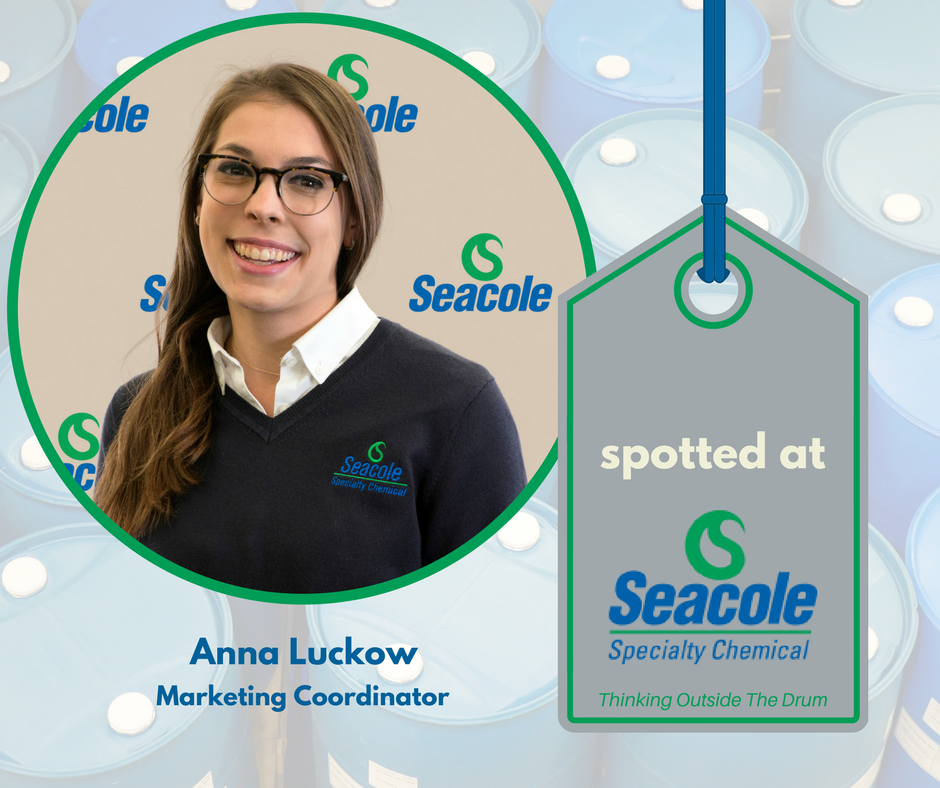 We had a chance this month to catch up with marketing coordinator Anna Luckow. Anna works on Seacole's marketing initiatives, including our product brochures, blog, eNewsletters, and social media. Take a moment to get to know Anna!
What is your role at Seacole?
I'm the marketing coordinator.
What advice would you give people in your field?
No matter what industry you are in, learn to check in with your surroundings. It can only help you. It is tempting to get bogged down on the specific job details of your position. Training yourself to focus on the bigger picture and become more aware will help you do better!
What is your favorite thing about Seacole products?
I like seeing the end use of our products. Some of them are used for very unusual applications, such as keeping your scuba goggles from fogging!
What might someone be surprised to know about Seacole?
We have a chili cook-off every February! Volunteers bring in their favorite chili recipes. The rest of us get to taste them all, and then we vote for the winner. The winner gets a giant spoon trophy/plaque!
What's the first thing you do when you get to work?
Drink my tea and get going on my to-do list!
Do you have a secret for staying productive?
I like to make a list at the very end of the day of the things I need to get done the next day. This way, when I sit down at my desk in the mornings, I don't have to think about what I need to do. I can just start doing it!
Before starting your career, what was the most unusual or interesting job you've ever had?
I also work in a bike shop and lead bike rides for adults and mainly kids looking to get into cycling! Turns out you can learn a lot from those little munchkins!
What is something you can't live without?
Family, bikes, and chicken wings!
Anna's Motto:
The tallest oak in the forest was once just a little nut that held its ground.