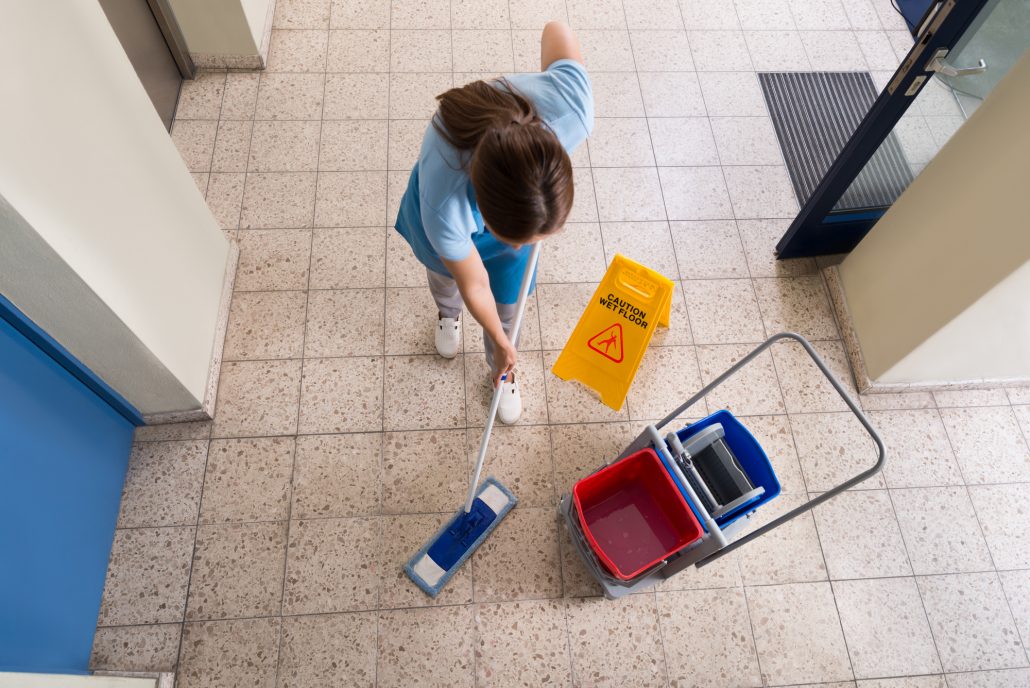 You don't have to wait until spring to take care of your industrial cleaning challenges. Cold weather presents its own unique cleaning difficulties, from salt and slush to dust. Here are the three biggest industrial cleaning challenges we face in the winter.
Industrial Cleaning Challenge: Dangerous Shop Floors | Solution: Spraydet EL
It's inevitable that your staff will track ice, snow, and salt into your facility. But leaving slush and salt on your floors can cause a slip-and-fall hazard, not to mention damage your floors. Regular detergent leaves residue behind that can cause even more slipping.
Seacole's Spraydet EL is a low-residue liquid soap. While many of our customers use it for precision parts cleaning, its specialized formula is excellent for the mop bucket, too. Spraydet EL eliminates the slush and salt without leaving greasy floors behind. You can even use it in your electric floor scrubber with our Defoamer O to ensure no suds are left behind.
Industrial Cleaning Challenge: Stuffy, Grimy, Dusty Shipping/Receiving Docks | Solution: Total
When the weather's frigid, your dock doors stay shut. Dust, grime, vaporized cutting oils, and metal grinding dust can't escape and instead settle all over your surfaces. By the end of winter, your floors, walls, ceilings, and equipment are covered in grime and dust.
Fortunately, a single product can take care of every surface. Total is a liquid cleaner that can be diluted (or used concentrated) to blast away dust and grime from any surface. It's perfect for pressure washers, the mop bucket, and spray bottles as a surface cleaner.
Industrial Cleaning Challenge: Industrial Hard Surfaces | Solution: Break
To truly clean your industrial hard surfaces, no household cleaners need apply. Heavy-duty equipment needs a powerful degreaser to keep it in good working order.
Our Break degreaser is formulated to cut through and remove grease, oil, and grime from your parts and equipment. It's powerful enough to pre-treat components before cleaning them in a cabinet washer. But, Break is also gentle enough to use as a degreasing spray on shop desks, lunch room cabinets, switch plates, phones, and anywhere else greasy hands leave smudges.
You don't need to wait until the snow's melted to start your spring cleaning. Seacole has every product you need to keep your shop squeaky clean. Contact our team today.