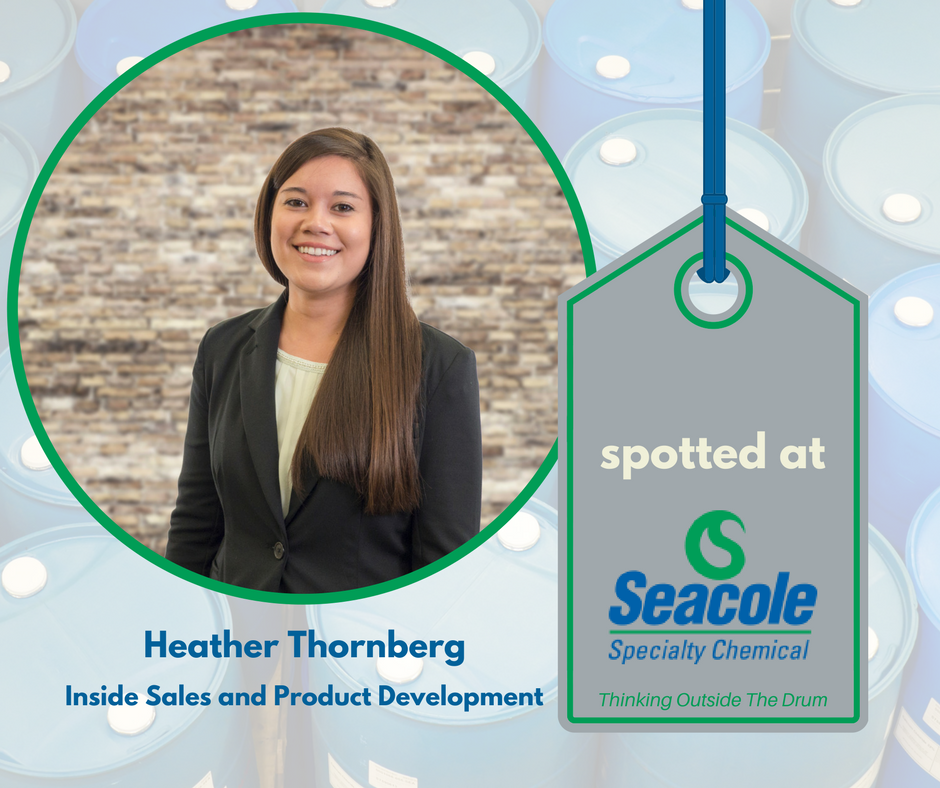 We had a chance this month to catch up with inside sales and product development specialist Heather Thornberg. Heather builds customer relationships at Seacole. Take a moment to get to know Heather!
What is your role at Seacole?
I work in inside sales at Seacole and also work on product development.
What advice would you give people in your field?
Relationship building and listening to customers is the most important thing we can do in sales. Slow down and take the time to work through and understand customer challenges to deliver the best value and results.
What is your favorite Seacole product?
My favorite Seacole product is our Spraydet EL. It's a liquid detergent for spray cabinet washers and an all-around performer.
What might someone be surprised to know about Seacole?
Seacole is the combination of our CEO's children's names: Sean and Nicole. This is a testament to Seacole's humble roots and family business mentality.
What's the first thing you do when you get to work?
The first thing I do when I get to work is settle in and make a strong cup of tea to enjoy while responding to my emails.
Do you have a secret for staying productive?
I like to time-block so I can focus on and complete one task at a time.
Before starting your career, what was the most unusual or interesting job you've ever had?
I used to work for the University of Minnesota as an Emergency Medical Technician. Driving ambulances and working the Vikings and Gopher games could get pretty wild at times!
What is something you can't live without?
Family, friends, and travel.
Heather's Motto:
What would Rob Lowe say?