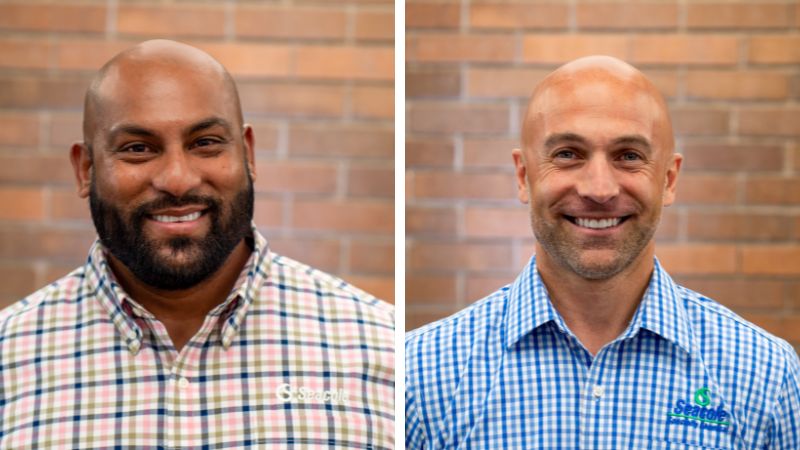 Seacole Specialty Chemical has hired two talented professionals to serve in its operations and sales divisions.
Romel Virasami was hired as Seacole's new Director of Operations in March 2023. Mr. Virasami manages all day-to-day operations at Seacole, including distribution, manufacturing, warehouse, and shipping and receiving. His years of experience in operational management and industry relationships and experience make him an important member of the leadership team. "Romel has become a key player at Seacole, making sure our products are manufactured and distributed accurately, safely, and on time," explains Seacole President and CEO Gregg Elliott.
In April 2023, Seacole added seasoned sales professional Jason Dorschner to the team as Business Development Manager. Mr. Dorschner joins the Seacole sales team to serve the industrial cleaning and custom contract blending markets. He brings years of experience in sales management and distribution to the Seacole team, including a successful national account sales history. "Jason's a proven, award-winning sales leader," explains Mr. Elliott. "We're looking forward to seeing how Jason will grow Seacole's customer relationships."
To learn more about these key hires or for more information about Seacole's specialty chemical offerings, email sales@seacole.com or call 763-582-1140.
About Seacole Specialty Chemical
Seacole is a diversified chemical manufacturing and distribution company serving a wide variety of markets including metal finishing, printed circuit boards, microelectronics, parts cleaning, and agriculture. Seacole provides customers technical expertise, attentive customer service, and trouble-free logistics, and also offers industrial contract manufacturing and custom blending services to many chemical providers.