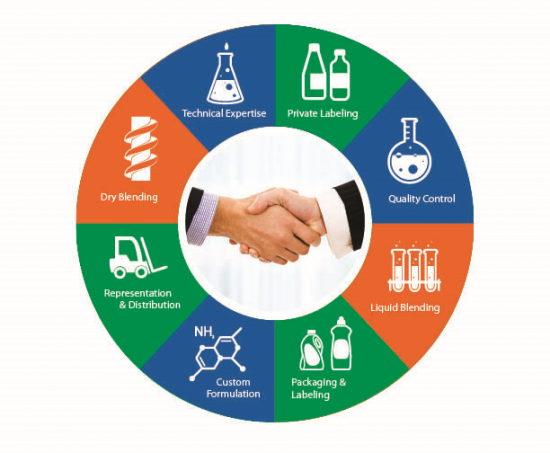 For 15 years, Seacole Specialty Chemical has been your resource for highly specialized chemical products that support every stage of your manufacturing process. We value every relationship we have with our customers. If you work with us to provide only one or two products, it's time to think outside the drum. Take a look at what else we can provide for you.
What Makes Seacole Different
We formulate, manufacture, and distribute every chemical product with you, your employees, and your customers in mind. We bring our core values to bear on every product we formulate: integrity, customer focus, innovative culture, continuous improvement, and being a good corporate citizen. Each formulation must be highly effective and safe for you and your team to use, whether you're manufacturing printed circuit boards or heavy machinery.
Seacole is dedicated to environmentally responsible chemistry. Where possible, we produce products that eliminate environmentally unfriendly solvents.
Products for Every Stage of the Process—Even Waste Treatment
When your manufacturing process requires unwavering precision, you need effective, highly engineered chemicals that won't slow down your production line. We formulate and distribute hundreds of chemical products to support every step of your manufacturing process.
Our chemical products for printed circuit board manufacturing are highly effective. Work with us to find or formulate the developer, etchant, foam control, resist stripper, or cleaner that supports your process.
We also offer surface finishing products for metal finishing, plating on plastic (POP), and mass finishing. These specialized chemicals clean, plate, anodize, deburr, and descale metals. Others prepare metal surfaces for powder coating and paint.
Whether you manufacture delicate electronics or heavy machinery, you need an industrial-strength cleaning product best suited for that purpose. Seacole cleaners remove fingerprints and flux from circuit boards to heavy grease and soil from locomotive engines and automobiles. The range of formulation is the key.
How can we think outside the drum for you and your company? Contact Seacole today to discover how we can develop a chemical product to serve you better.