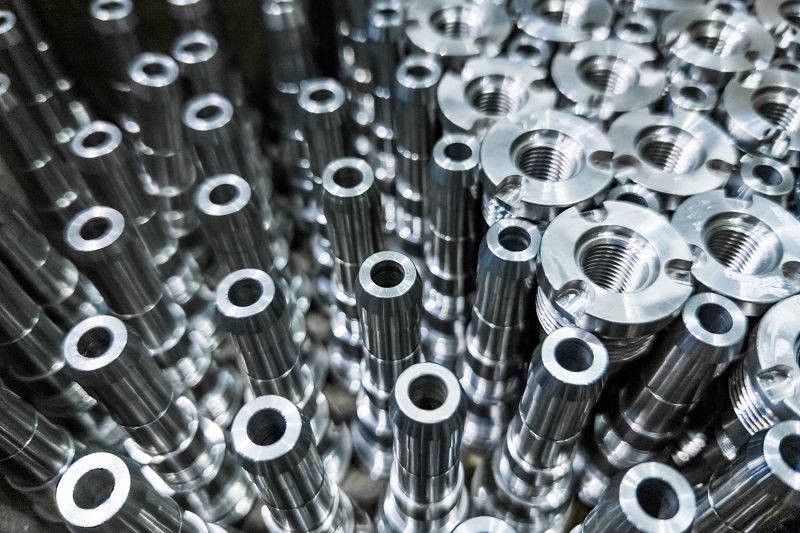 The effectiveness of any parts cleaning process is directly related to the cleanliness of parts cleaning equipment. Over time, residues, scale, and other soils can reduce quality and increase the likelihood that parts will need to be cleaned multiple times to achieve desired results.
Seacole's line of cabinet and wash detergents are safe for aluminum and ferrous metal parts cleaning, spray cabinets, immersion tanks, and conveyorized systems. These products eliminate the toughest soils and ensure quality while improving process efficiency.   
Aluminum-Safe Spray Cabinet Detergents
If a parts cleaning process includes aluminum spray cabinets, immersion tanks, or a conveyorized system, Seacole's line of alkaline, high-pressure detergents likely includes a solution.
Spraydet 14EX Powdered Detergent
This powdered detergent performs well in all solvent-free, aqueous industrial parts washers and is safe for multiple metals, including aluminum. Offers efficient rinsing that cuts down on parts cleaning time and costs. Optimal for use in heated, high-pressure spray cabinets, immersion tanks, and conveyorized systems.
Spraydet CW Liquid Detergent
This liquid detergent removes synthetic cutting lubricants, oils, carbon deposits, protective coatings, and printing ink. Spraydet CW offers highly effective carbon removal. Optimal for use in spray wash cabinets and conveyorized systems.
Spraydet EC Liquid Detergent
Spraydet EC is engineered for electrical parts cleaning processes. The silicate-free liquid detergent provides superior cleaning and leaves no residue behind, avoiding future conductivity problems. Spraydet EC is optimal for use in power spray wash cabinets.
Spraydet EL Liquid Detergent
This liquid detergent is ideal for parts cleaning processes that require little or no residue, such as electrical parts and aircraft parts cleaning. Spraydet EL is formulated to quickly remove grease, oils, and carbonaceous soils, even when used with hard water.
Spraydet EV Liquid Detergent
This liquid detergent removes soils from the manufacturing and maintenance processes. Spraydet EV is low-odor and brightens metals. Optimal for use in aqueous ultrasonic cleaning systems.
Spraydet Turbo Charge Liquid Power Booster
For baked-on carbon deposits, mill oils, heavy greases, and lubricants, choose Spraydet Turbo Charge. This liquid power booster is specially formulated to remove the toughest soils. Aluminum-safe and optimal for spray cabinets.
Spraydet Aqua Force: An Aluminum-Safe Manual Wash Detergent
For manual fountain-style aqueous parts washers or sink-on-a-drum type units, Seacole recommends Spraydet Aqua Force. This versatile liquid detergent works in both heated and ambient temperatures and is safe for aluminum, ferrous, and sensitive-metal parts. It is also safe for plastic and rubber parts. 
Spraydet RS: A Ferrous Metal-Safe Spray Wash Detergent
Deep cleaning ferrous metal spray cabinets can be difficult without the right detergent. Spraydet RS is a highly alkaline, silicate-free powdered detergent for ferrous metal spray cabinets. In just one step, Spraydet RS removes the toughest contaminates, including rust. This product does not require acid pickling, neutralizing, or rinsing other parts cleaning detergents do, saving time and costs.
For expert help selecting the optimal Spraydet product for your parts cleaning process, contact the experts at Seacole today.